I'm Jon, but I'm more interested in meeting you!
My focus is to make the coaching and consulting experience more about you and less about myself. Our work will center around your career, team, and workplace, rather than on my personal background.
But just to satisfy your curiosity, I've spent over 20 years working in the non-profit world helping small and large communities discover how to serve their local cities and meet the most pressing needs around them. I have 10,000+ hours of one-on-one and small group sessions helping people seeking to transform into their best selves for the sake of the world around them.
I have a Bachelor of Science in Education from William and Mary and a Master's Degree in Theology from Trinity Divinity School. I've felt at home in New York, Williamsburg, VA, Chicago, Brussels, Belgium, and now in Los Angeles. My wife, Kristyn, and I celebrated 20 years of marriage in 2022 and we have two teenage children, Addy, and Jackson.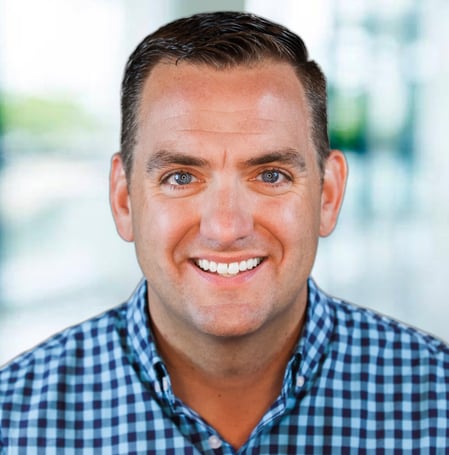 What people say about Jon's coaching
"There have only been a few people in my life that have seen me and encouraged me to step out in faith to follow God more fully. You have been one of those people for me and I am truly grateful." - Kim in NY
"Jon's wisdom and coaching have tremendously impacted my leadership effectiveness. He maintains an impressive balance between asking tough questions and providing profound insight." - Dave in Virginia
"Thank you so much for your help and encouragement. It's honestly been a rough 10 years here. I'm thankful for leaders like you who make the rest of us feel like we aren't crazy!" - Emily in Virginia
What people say about Jon's writing
"Positively Irritating is a primer for the revolution. A perfectly weighted treatment of some of the most pressing and transformative ideas in our time." - Brian Sanders, Author, Social Entrepreneur
"I am grateful for Jon's unique cultural perspective…he shares how to navigate the disruptive terrains of our world with practical insights and analogies during this time of seismic transition." -Dave Gibbons, Leader, Author, Consultant
"Jon's is an inspiring and challenging message of revitalization and reimagination for the church." -Michael Frost, Professor, Author, Speaker
"Jon has offered us a great gift: insightful, timely, honest reflections on discipleship in this era. The future of the church will depend on us grappling with new ways to engage in our current culture and this essential and difficult task has been made much easier with this guide!" - Danielle Strickland, Leader, Author, Speaker
"I believe that post-pandemic, this book will become required reading. It certainly will be for the students I teach and the leaders I coach. " -Tod Bolsinger, Professor, Author, Coach
"It is so refreshing to read a book that exemplifies the imagination needed for our cultural moment." -Oneya F. Okuwobi, Leader, Author